The San Joaquin Valley Gateway provides a regional tool to help planners and resource managers develop and implement integrated multiple-benefit solutions for long-term environmental and economic sustainability. The Gateway also showcases programs and projects that have used this information resource to address resource conflicts in the Valley.
Explore and organize data & information
Create custom visualizations, drawings, & analyses
Use collaborative tools in groups
Publish datasets, maps, & galleries
Develop decision-support and custom tools
Take a tour



Get started quickly with the San Joaquin Valley Gateway
Take a Tour
Least Conflict Solar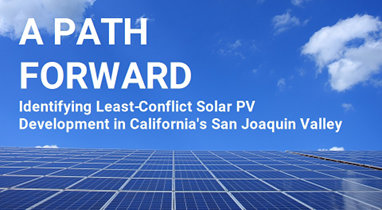 The report 'A Path Forward' outlines the stakeholder-led process initiated in June 2015 that explored how multiple and diverse parties could quickly identify least-conflict lands for solar photovoltaic development within the San Joaquin Valley.
Explore Least Conflict Solar Datasets
Greenprint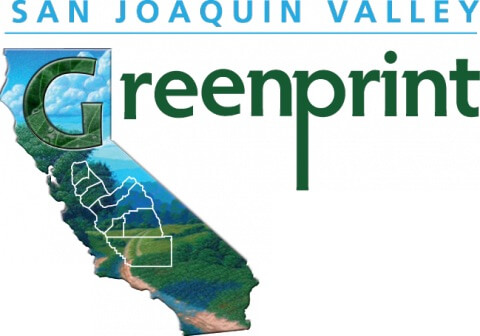 The SJV Greenprint was created as a voluntary, stakeholder-driven project to help the eight counties of the San Joaquin Valley create long-term environmental and economic sustainability in the face of growth, development patterns, and climate challenges.